tom's "new stuff" page

news/links/ya'know stuff


---



f.y.i. - find yourself interested?
i frequent avault, tomshardware and voodooextreme for my quick fix on news & tech. my downloads usually originated from one of those sites - i push some of the stuff here... but if you want the whole stories or related news i suggest you visit the sites yourself... check out my links page

01.29.99

ok it's been damn busy at work - lots of late nites and annies, just havn't had the extra cycles to spend doing stuff like sleeping nevermind updating websites... i finally got a couch (BIG THANKS goes out to Stan and Bob for helping with it's "migration") not much else, ah picked up kai power tools 5 and dreamweaver, all i got left to do now is get cracking and install them...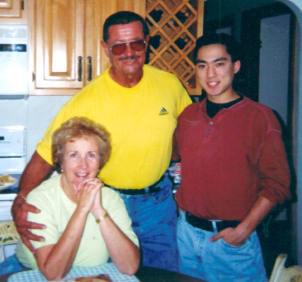 here's a pic of my parents.




this site is just so damn cool...

NEW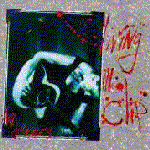 ANI




01.07.99 - 00:49


Happy Birthday MA!!!!



i love computers, they always work and never break down.. yea right. oh well. hey take a look at my new proxy server! - well it dont look quite like that and it needs a bit of work but it boots sorta...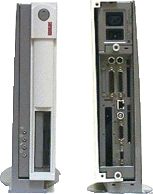 eventually it will be running linux



12.24.98
merry christmas everyone!



merry christmas jocelyn and maguerite
thanks for the picture!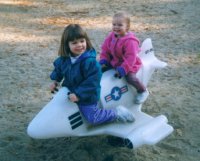 10.08.98
blahblahblah thrus are much better...

got linX:
blahblahblah: here
blahbadgestuffblah: here
blahblahblah: here

10.05.98
blahblahblah i fraggin *hate* mondays...

got linX:
woohoo shogo downloads: here
i spy hank the firewall guru: here
hmmm over clocking at its finest: here

10.01.98
happy october 1st - woohoo fall is my favorite thyme of year.

more of those cool sites:
get the populous3 demo (avault was too busy...): here
here's another one of those freebie homepage places,
12meg space if you can get used to the interface: here

09.30.98
the lease has been signed and i have a kick ass wall clock (thanks ed!) what more could one ask for? hmm.

links of the day:
an excellent review of half-life (full version not the unofficial oem): click this
visit the "official" FoxTrot homepage: here

09.17.98
HAPPY BIRTHDAY JAMES! He's 35(ish) and here's more good news, i found a place to live (finnally)- all i have to do now is get my butt over there and drop off my application paperwork. its nice 3rd floor 2 bedroom 900+ sq feet. okok it's in lowell. im not gonna be there very often anyway... woohoo closer to work!

downloads:
sorry folks been too busy lately to go surfing.

09.14.98
can you believe that i managed to get my face outta the computer long enough to go to a collectibles show. i got some kool patches and picked up a new case. its so nice that im kicking myself now for not getting more...

links-n-stuff:
hey all you crack crazed collectors out there! check out some great display cases: here

09.09.98
HAPPY BIRTHDAY HANK (25) and GENO (28)! actually hanks was yesterday. rumors spreading that those brand spanking new rivatnt's and supersocket7 motherboards aren't very amiable. heck i was gonna wait for the canopus board anyway... those lego mindstorm robothingies are out now at some participating learningsmiths. ~200 bucks for the base set (700+ pieces) pretty kool.

downloads:
here's a link so some benchmarking utilities thanks to spumador: click this
ok its not that new but tom pabst of tomshareware fame just released a book! check it out: here

09.02.98
work is so fun. my life is a soap opera. i still dont have my tnt yet.

previews:
woohoo a wizardry 8 preview: HERE

08.27.98
well i reversed the layout so recent stuff is up first (thanks pete) my office is still a mess... isn't that a sign of genius or just messiness? we got real granola bars in the vending machines... (hey its the little things)

08.26.98
been rather busy with work related stuff. i bought pagemill 3.0 but all i've done is install it... rivatnt is due out anyday now... can't wait, my $35 bargain basement agp card is driving me up a wall... nEED 3d aCcelerAtIOn... the benchmarks are still not done, but i can say that the k6-2/300 is a real screamer especially for the price... i have experienced a few crashes every now and again but i think its the programs im running not the chip. i need to get some fast sdram i don't think the 100mhz bus agrees too well with the edo memory.

downloads:
carmageddon2 demo is out, you can nab it from avault: here

08.18.98

still havn't finished setting up and benchmarking the k2/300 - still debating whether or not to use it as a game machine or as a standalone server... been looking to get some fancy schmancy web design program - frames are such a pain in the @#$ to do with notepad...

downloads:
new screenshots from wizardry8 can be found: here

08.10.98
picked up a k2-300 to mess around with - havn't done much with it yet, but i can say that it's SIGNIFICANTLY faster than my 200mmx. not that my
200mmx was all the fast to begin with... it is a remarkable jump in performance.. i can't believe it's a socket7!


08.04.98
sorry folks just some directx dribble today.

downloads:
directx 6.0 is available for download: HERE

08.03.98
waiting to hear back from mindstorm - think robot think lego.
it's monday so don't forget to be home in time for bob and margaret, comedy central's new british anime.
got 3d? check out trueSpace 4.0 - i already pre-orded mine... go get yours!

downloads:
demos of nfs3 and motoracer2
you can get the nfs3 demo: HERE
read the preview on avault: HERE
and the motoracer2 demo: HERE

i hope you got a fast connection... (nfs3 is 30meg, motoracer2 is over 40!)